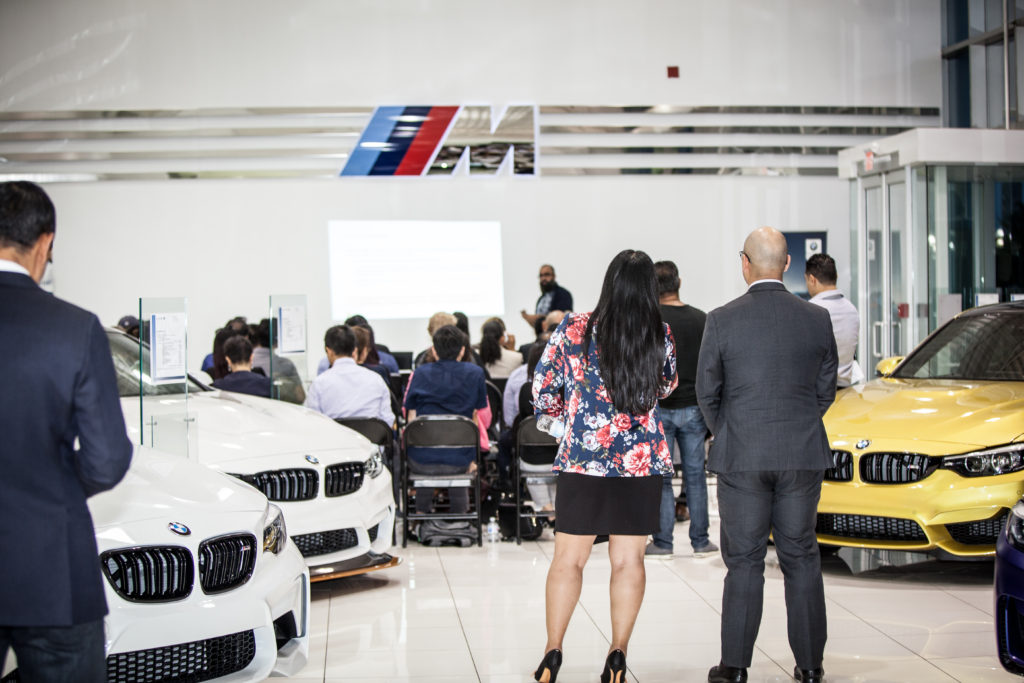 Great turnout at our first business management session at BMW.
Please email Johnny Jaswal if you would like to attend any of the following sessions:
Sunday, December 2, 2018 (10:00 am – 2:00 pm): RBC Dominion Securities, 181 Bay Street, Suite 2200, Toronto, ON
Friday, February 8, 2019 (6:00 pm – 9:00 pm): Sinclair Dental, 90 Skyway Drive, Mississauga, ON
About the Jaswal Institute:
The Jaswal Institute is a Toronto-based business law firm that provides exceptional legal services, government relations services and a full range of related investment banking advisory services to small- and mid-market companies.
Through our expertise with respect to legal frameworks, regulations, capital markets and business issues, the Jaswal Institute provides its clients a unique outlook on the business environment, offering crucial insight into difficult but important business matters.
Our role is to provide advice and solutions to complex legal, financial and strategic issues, thus enabling our clients to maximize value and realize corporate and personal goals. For further information about the Jaswal Institute, please visit www.jaswalinstitute.com.
For further information please contact:
Johnny Jaswal
Managing Director and General Counsel
Jaswal Institute
Telephone: (416) 737-9653
Email: [email protected]